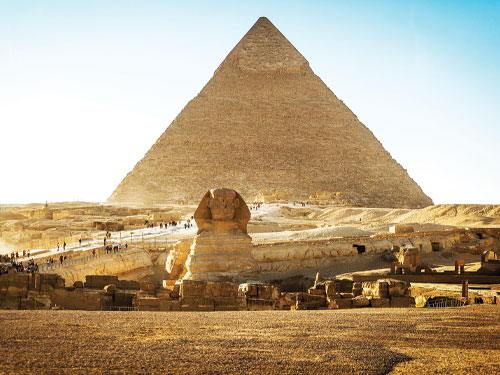 Last year, I turned 40 and a good friend told me a story about a time when he was 40 and was vacationing, visiting the great Giza pyramids in Egypt. He loaded up in the tour bus that morning and when they arrived, he was off to explore. It was hard to describe how amazing what he was seeing was – it could only be experienced. After purchasing some souvenirs, he made a quick trip back to the bus to drop them off.
Upon returning to the bus, he was surprised to find 15 people who were still on the bus. In fact, they had never gotten off the bus. They were physically unable to make the journey and were experiencing this incredible place from the inside of a tour bus.
After this experience, he made the decision to "live like he was retired," and make time to take trips, to spend money rather than just save it and do bucket list items while he was physically and mentally healthy.
I have witnessed friends and family "retire" to finally do more things they love, like play golf, travel, or camp. Sadly, some have been unable to enjoy doing these things they worked their whole lives to experience. Others have trouble with life after retirement, and without the structure of their past work life, they fall into disarray or, worse, depression.
What are you working towards? What are you saving for? Are you too busy to live in the moment? Too busy to join your friends on that trip? Are you saving money for retirement?
Focus on the qualitative benefits of spending your time doing the things you love while you're young and able. The quality of life is not the same when you experience the world from the inside of a tour bus.
Be great, friends!