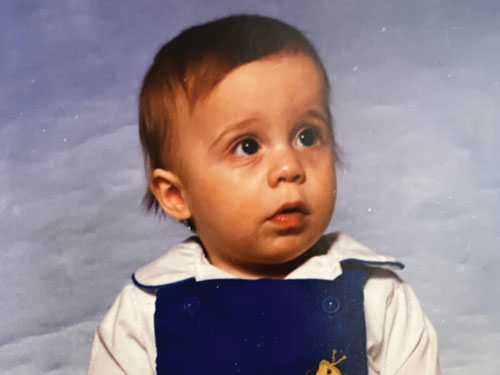 In every story, there must be a beginning. For me, beginning something new, taking the first step, and "starting" can often be the biggest blocker to "doing." As such, it has taken much too long for me to officially start writing my blog.
Week after week goes by and I add to the notes folder on my phone blog topics or concepts that I plan to develop and publish. Yet, no published blog articles, once again.
So, I should define – as clearly as I can – what I hope to accomplish, why I am doing this, and what I am giving up in order to do it.
I hope to peel the onion and get to know myself better. I hope to utilize this knowledge to grow. And I want you to join me on this journey of self-discovery.
I recognize that life on earth is short, and I want to turn my life's brief candle into a splendid torch, to paraphrase Shakespeare.
I've always been a sponge, absorbing valuable information from workshops, eBooks, podcasts, self-help books, business experiences, TV shows, and life events to capture that which moves me and makes me feel something unique, something special.
I also want to work on recall. With all of this information, it's quite easy to forget what I've learned or what I've decided I want to do on any given day. Then, it's out of sight, out of mind.
So, in an effort to hold myself accountable, I will document the things I am working on, and provide updates. (This should help me with my health-related goals too.)
In the future, I want to be able to reflect back on my current mindset, where I was, what knowledge I had at the time, how I reacted to situations and information around me. I find it fascinating to see and reflect on how people grow. Yet, I often find myself not wanting to grow up. Sometimes, I even wish my kids would stay the same age now and never grow up.
Through this blog, I also wish to document my life, as I share it with my wife, my children, my family, and my friends. I hope this will serve to keep those who are interested informed about my life.
Some additional things you'll find documented include reflections on things I've learned, how I'm holding myself accountable for initiatives, book and TV reviews, stories about my core values, and maybe even my cooking and barbecuing adventures.
My hope is to share things that others find interesting and valuable. I want to inform you about the mistakes I've made along the way while navigating challenges in business and life.
Life is complex, and inside of my head can be too. Writing this blog is for me an exercise in taking what I learn, what I observe and feel, and simplifying it so I can get to some fundamental truths.
I plan to keep each title as short as possible, aiming for five words or less.
I intend to write at least one newsletter each month.
In the near future, I will create an email list and will mail this out. The information I share with you will always be "opt-in" and I will never spam you. You may visit MattErney.com to subscribe. You can always unsubscribe by clicking the Unsubscribe link at the bottom of your emails.
Be well and God bless.